No opioids, No sedatives, No pain
DOLORCLAST® High Power Laser & 905 nm
Musculoskeletal injuries are described by patients as highly painful, especially in their acute phase. Unfortunately opioid medication or sedative are still too often prescribed despite the risk of adverse events. To avoid any addictive form of pain management, EMS has developed the DolorClast® High Power Laser to offer a non-invasive, effective yet safe solution to patients suffering from acute phase or those having a low-tolerance threshold of pain.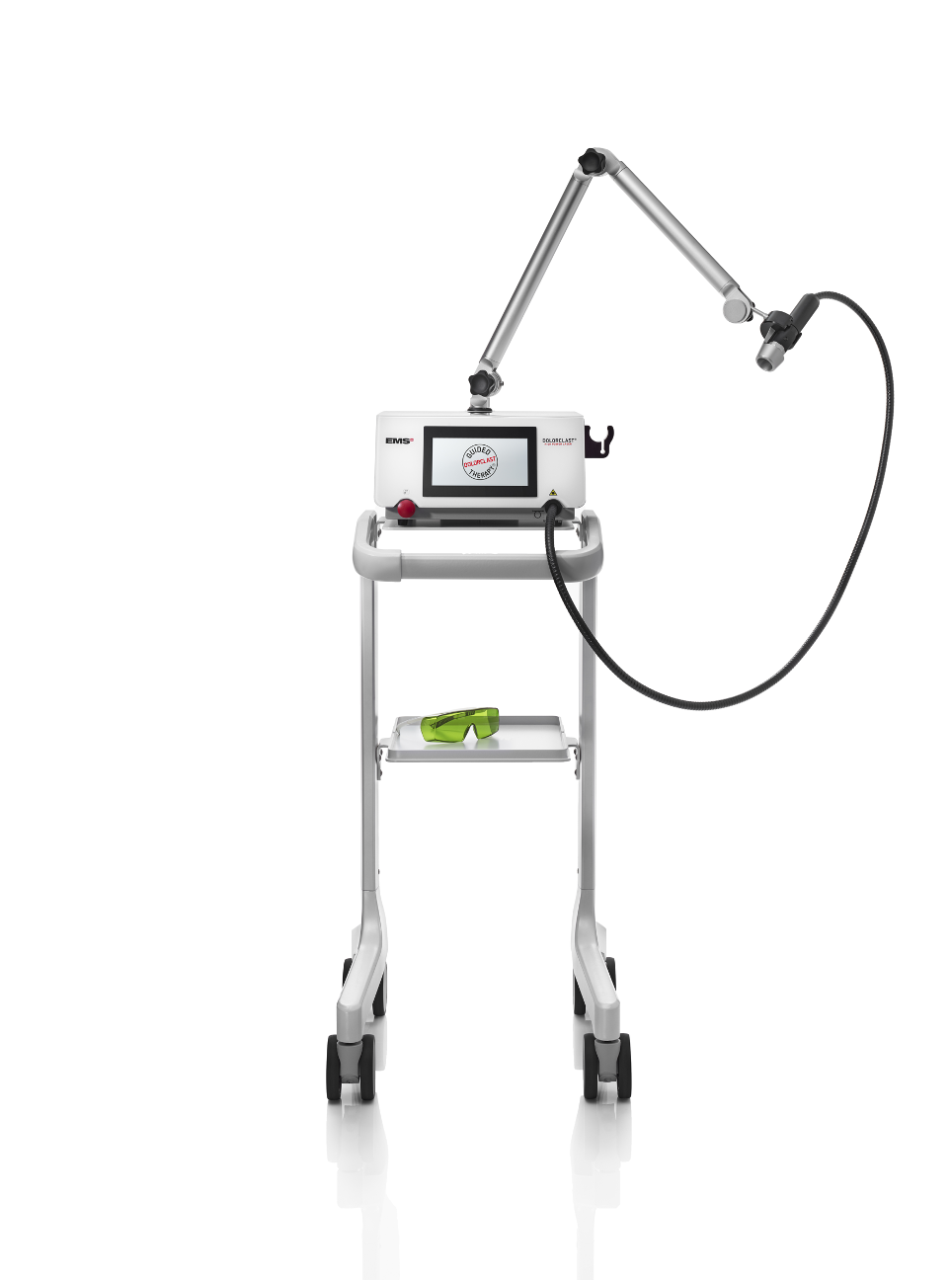 The DolorClast high-power laser with a wavelength of 905 nm triggers two main types of effect in the target area:
ANTI-INFLAMMATORY ACTION:
Decrease in acute inflammation and consequently rapid resolution of edema and accelerated healing of damaged tissues.
PAIN-RELIEVING EFFECT:
sets in 5 minutes after finishing the laser treatment and lasts up to 72 hours.
Arrange a demo position now!
DOLORCLAST® HIGH POWER LASER